Treat erectile dysfunction with 
Roman 
Treatments starting at $2/dose
Complimentary ongoing care
Treatments prescribed by US-licensed healthcare providers
Free, discreet 2-day shipping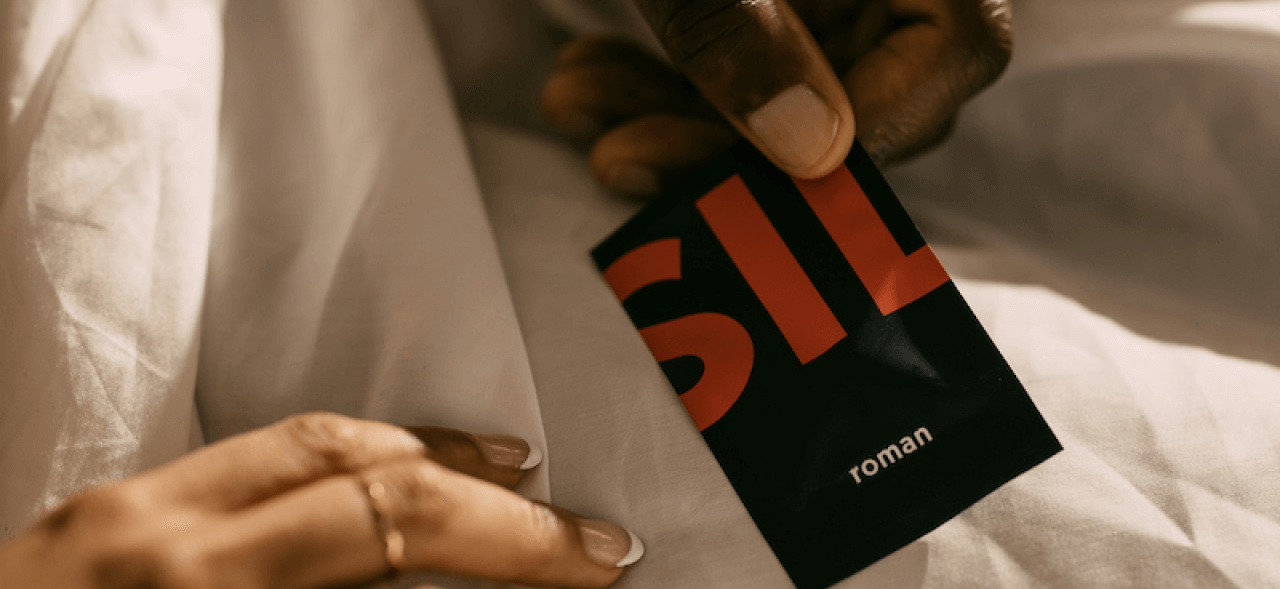 About ED
It's more common than you think
Erectile dysfunction (ED) is the inability to get or maintain an erection adequate for sex. 52% of men experience some form of erectile dysfunction in their life. Don't worry. We can help.
52%
of men experience some form of erectile dsyfunction in their life.
Clinically proven treatments
Requires prescription through online visit with a US-licensed healthcare practitioner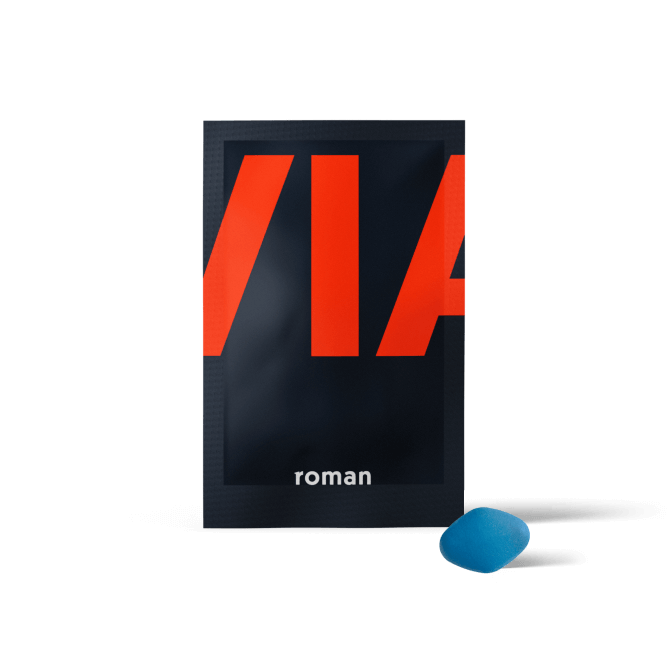 Viagra
Sildenafil
Starting at $70/dose
---
Generic Viagra is cheaper than Viagra (starting at $34/dose), but some men may prefer taking the branded version.
Before taking any PDE5 Inhibitors you should be familiar with possible side effects and important safety information.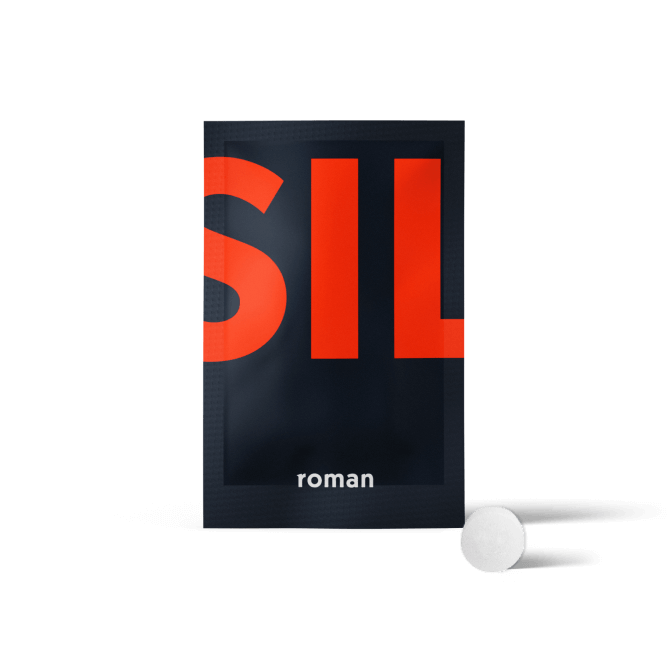 Sildenafil
-
Starting at $2/dose
---
Viagra, generic Viagra, and sildenafil all have the same active ingredient: sildenafil citrate. The main difference is price.
Before taking any PDE5 Inhibitors you should be familiar with possible side effects and important safety information.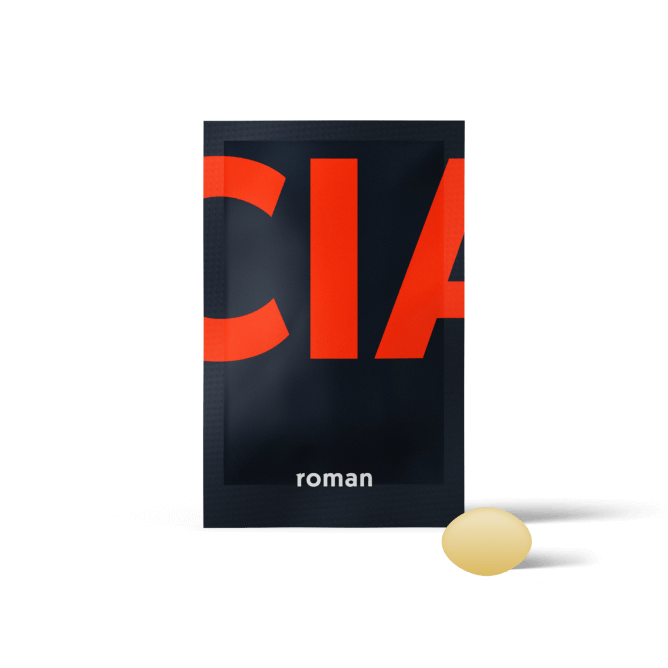 Cialis
Branded Tadalafil
Starting at $17/dose
---
Manufactured in Puerto Rico by Eli Lilly. Generic Cialis starting at $11/dose.
Before taking any PDE5 Inhibitors you should be familiar with possible side effects and important safety information.
Genuine ED treatment, delivered to your door
74%
of patients saw improvements*
"You guys have saved my marriage."

Roman member

"My partner and I are extremely happy with the results."

Roman member

"Roman has been a game changer for me and my relationship."

Roman member

"It has enhanced my intimate relationship with my partner and given me a great deal of confidence to perform."

Roman member
* 74% of patients taking the 50 mg dose of Viagra reported an improvement in their erections (source).
Do you ever have a problem getting or maintaining an erection that is satisfying enough for sex?
The Roman way
How Roman works
Technology has enabled a massive shift in the way healthcare can be provided. With Roman, you can receive expert quality care from your phone or computer, without ever leaving the comfort of home.
Do everything from your mobile device
Free 2-day shipping (discreetly packaged)
No commitment—cancel whenever you want
Answer a few questions about your health.
Report your symptoms and medical history to a US-licensed healthcare professional.
A US-licensed healthcare professional will determine the treatment best suited for you and then follow up via secure messaging in your Roman portal.
Receive free, 2-day shipping for treatment.
If treatment is prescribed, you'll receive it within 2 days—packaged discreetly and shipped for free.
Get free follow-ups for ongoing care.
Schedule follow-ups with your physician or nurse practitioner. Note: you should continue to receive regular, in-person care in addition to using Roman.
Backed by experts
Our team of experts are committed to helping you reach your goals.
Dr. Mike Bohl, MD, MPH, ALM

Director, Medical Content & Education

"It's a new age for healthcare, and it's exciting being part of a team ensuring care is high quality and patient centric."

Dr. Melynda Barnes, MD

Chief Medical Officer, Ro

"We believe in delivering supportive and empowered care to improve health-related quality of life so people can have full, satisfying, and productive lives."

Dr. Tzvi Doron, DO

Chief Clinical Officer, Ro

"Everyone should have access to the best care appropriate for the situation, whether that be telehealth or care in a traditional brick and mortar setting."
Discover more
Feel your best, look your best
Explore our full range of products and prescription treatments. If appropriate, Ro-affiliated providers will create a personalized treatment plan for prescription treatments.
Testosterone support

You can't get this blend anywhere else—and it includes ashwagandha for testosterone support and magnesium to support muscular health.

Roman Daily Multivitamin

Doctor-formulated with 23 nutrients, Roman Daily is optimized to support men's health and physical activity.

Hair loss

More hair, less hassle. Get medication prescribed by a US-licensed healthcare provider. All from the comfort of home.

Premature ejaculation

We offer prescription medications and an OTC treatment that is clinically proven to help you last longer.

At-Home Testosterone Test Kit

Our at-home test offers a convenient, accurate, and discreet way to measure your total testosterone from the comfort of home.